Mortgage Rates Set to Rise in 2017
Have you been on the fence about purchasing a home? I get it, the thought of relocating or even buying your first home can be enough to make anyone's head spin. But if you are seriously considering buying a home, here's why you should stop dragging your feet and take the leap.
We have enjoyed historically low mortgage rates for the last 7 years but unfortunately, economists predict a spike in 2017. In recent months, the average rate for a 30-year fixed-rate mortgage has been hovering around 3.54%. Rates have now increased to an average of 4.13% practically overnight due to our recent presidential election.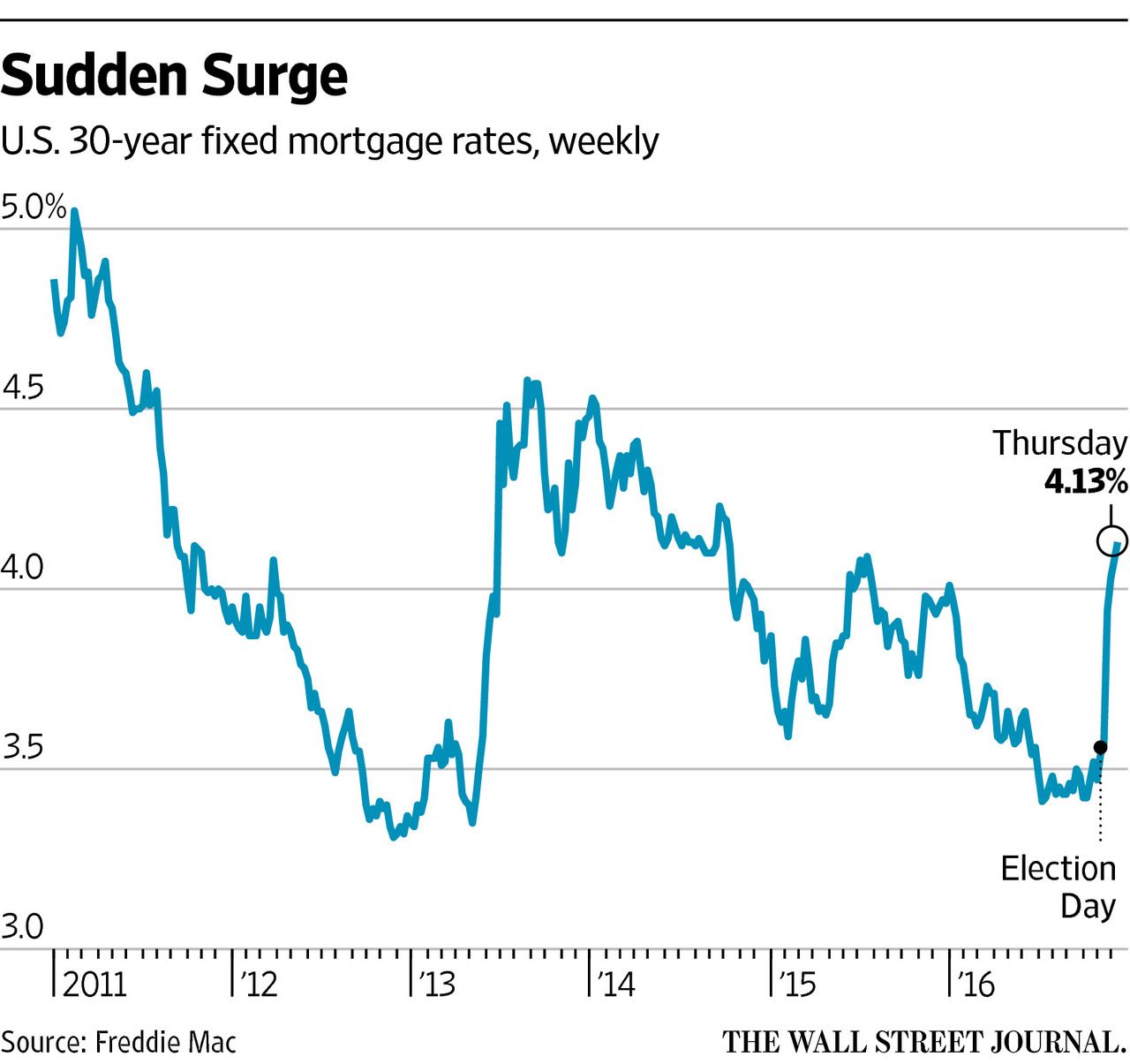 What does this mean for a potential homebuyer? Unfortunately, it means higher mortgage payments. Although climbing rates impact buyers the most, sellers are definitely not exempt from the effects. Sellers may not want to risk having a higher mortgage payment in a new home and might forego listing their home for sale. Less sellers = less buyers!
The best way to be able to make an educated decision is to become educated. Speak with our mortgage broker Brian Taylor at 860-426-2447 and use the mortgage calculator below to see how even a 1/2% change in the rates can increase your monthly payment.


I don't know what the future holds for 2017, but I do know the clock is ticking on what could potentially be your last shot at a historically low mortgage rate. So what are you waiting for?